Boggarts had a lot of fun on Thursday at what was dubbed the 'May Walkley Festival'. The atmosphere was warm and inviting, passers-by stopped to watch a moment, and the landlord was very welcoming of us all. All four sides were on good form and enjoyed socialising well after dancing finished.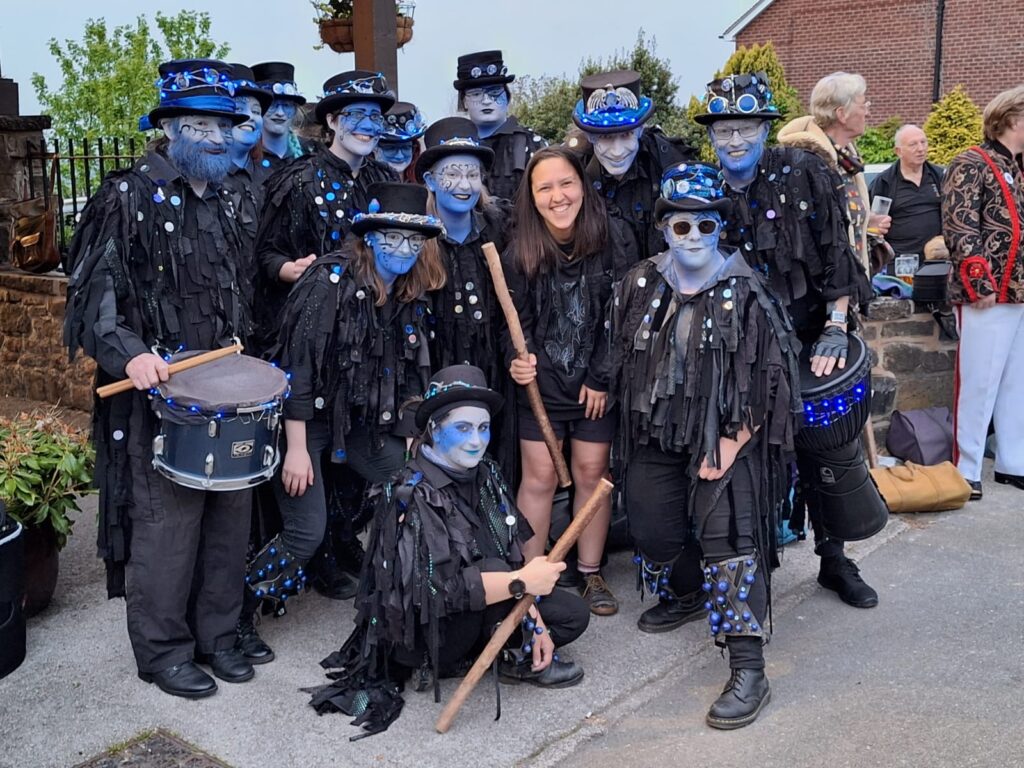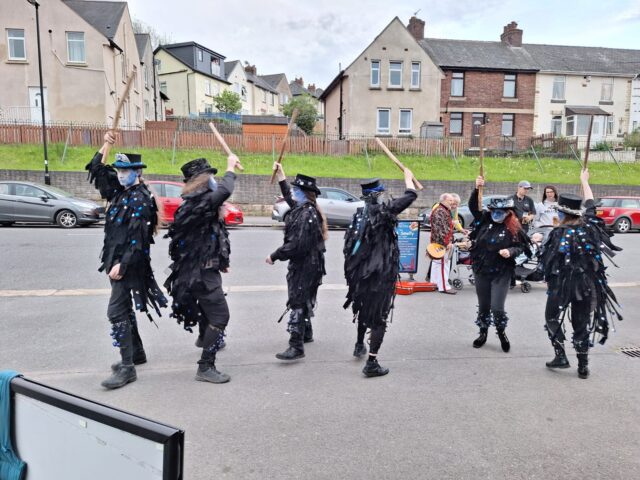 We also enjoyed joining in with the mass dance at the end!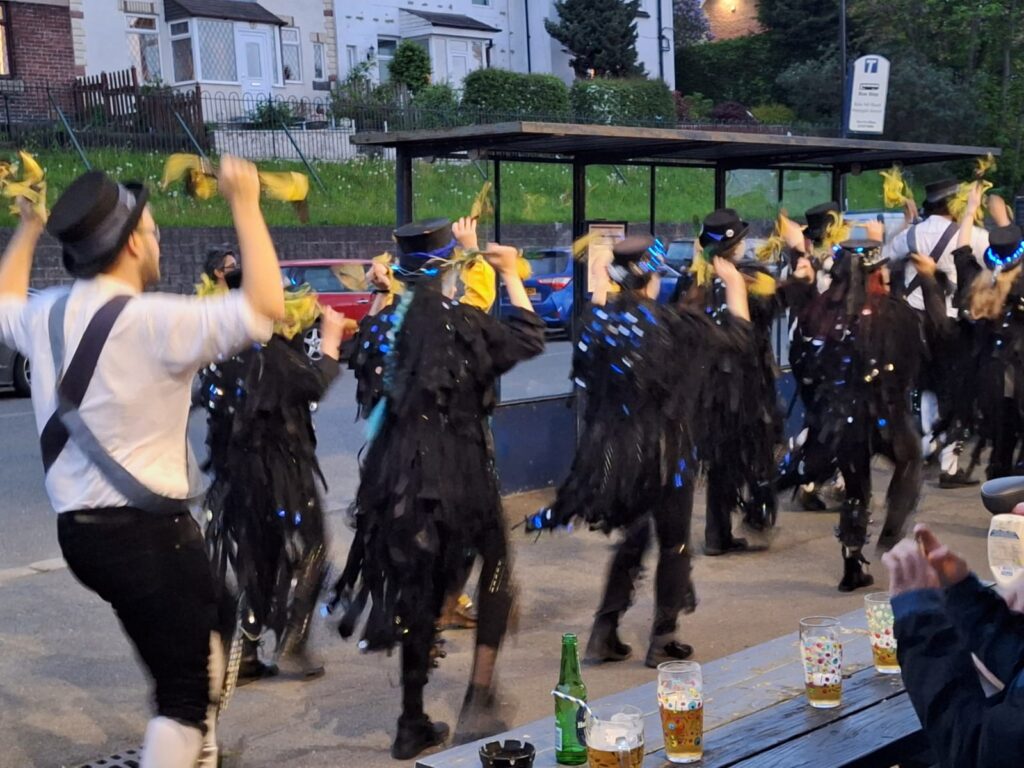 Yesterday evening we took to the streets again and had a lovely time dancing at Perch Brewhouse with Pecsataen and Sheffield Steel Rapper. A great pub in the heart of the city and a wonderful evening shared with excellent dancers.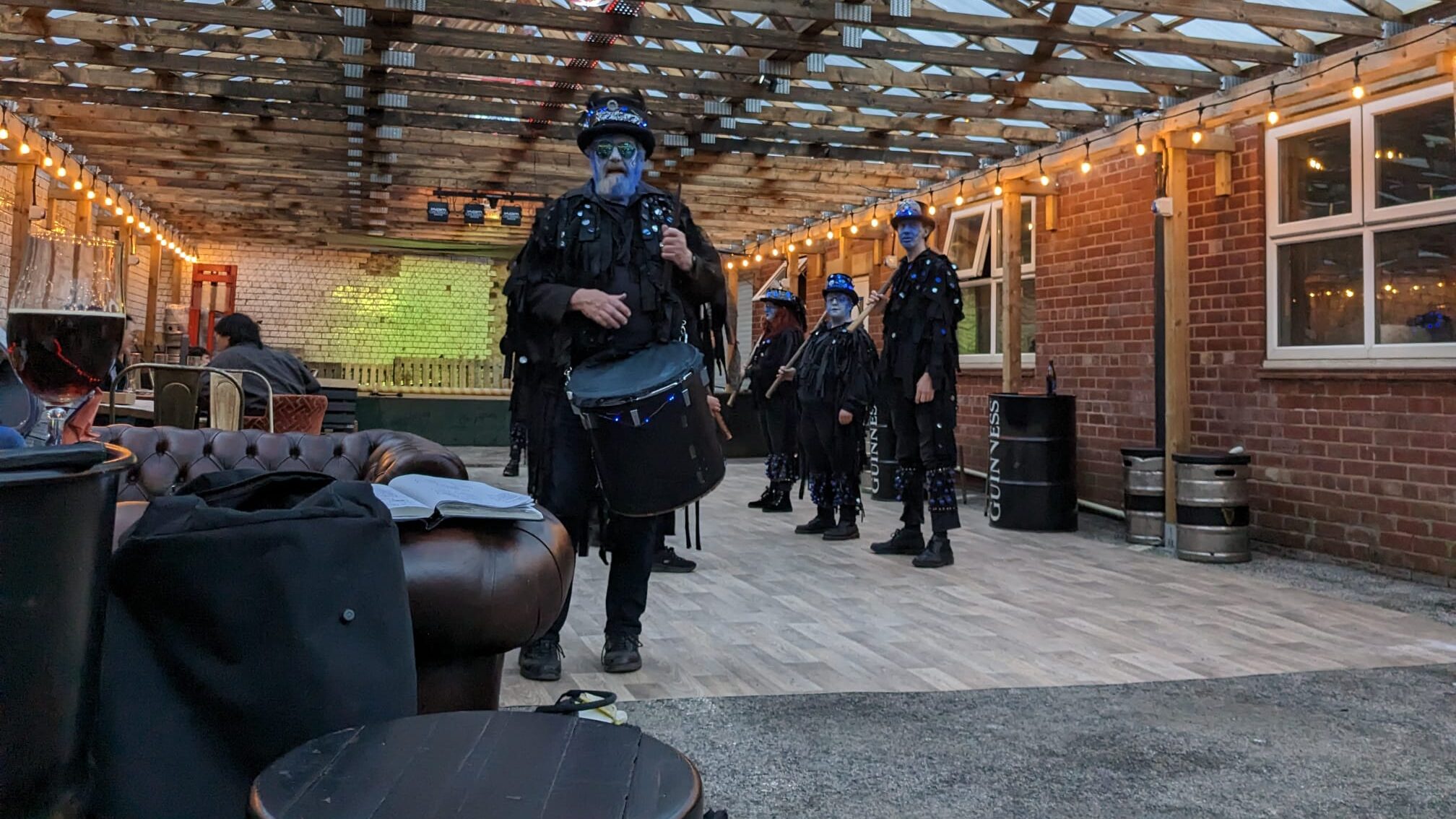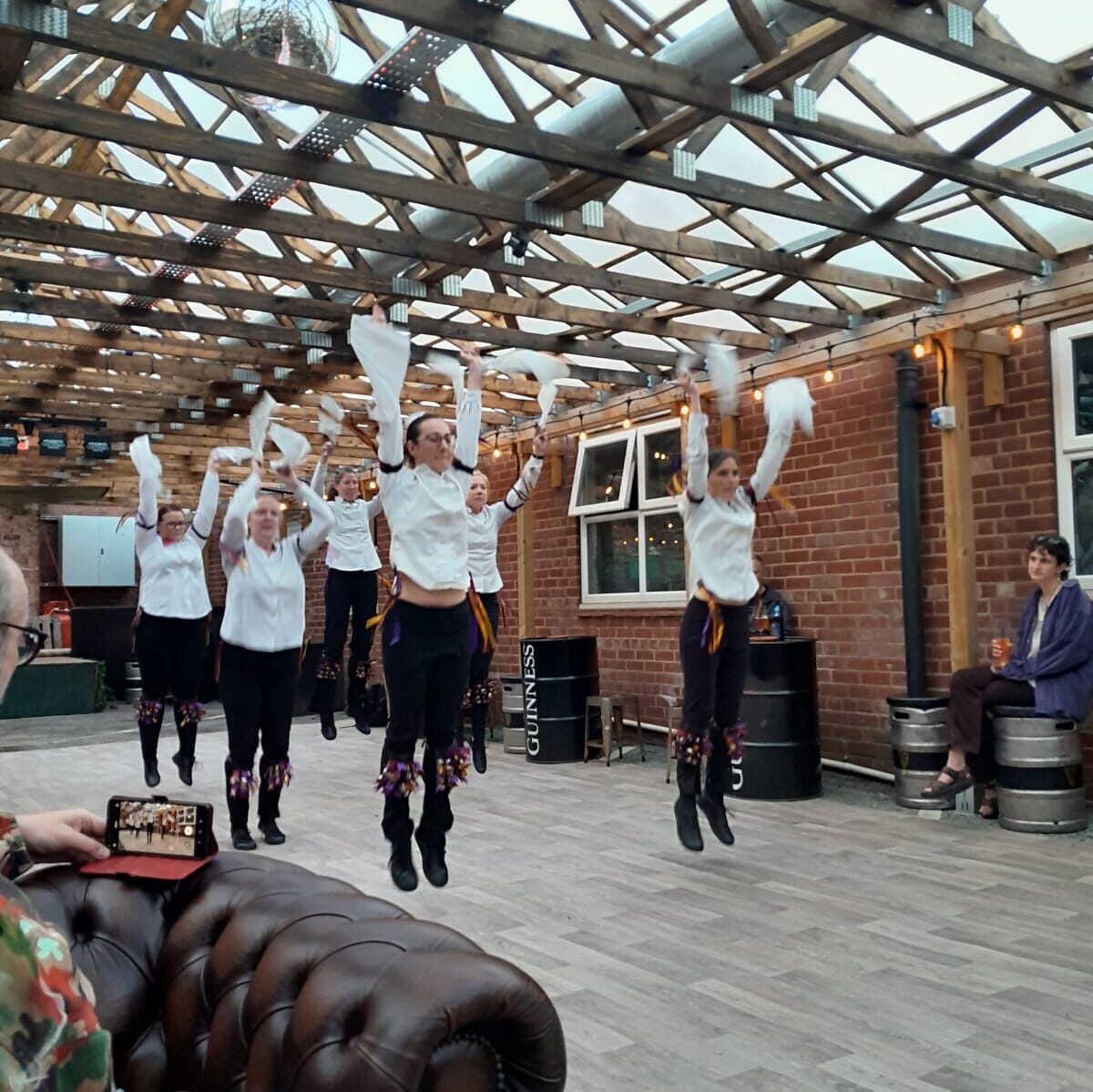 Thank you all for having us!
If you missed these danceouts, or can't get enough, catch us at Ossett Beercart on Saturday 3rd June and Papplewick Steampunk Festival on Sunday 9th July.
Photos by: Jenni, Glenn, Daisy, Hannah & Sol