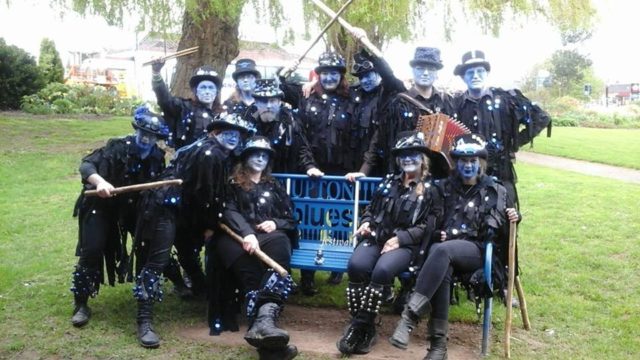 We are a mixed (all genders) border morris team based in Sheffield, South Yorkshire.
We welcome new members, though we are only able to do a lot of teaching at certain times of year. If you are interested in joining (as a dancer or musician) please phone or e-mail to introduce yourself. See contact page for details.
We are also available for festivals, carnivals, weddings, wild parties, etc, (public or private). Please contact us if you are interested in having us at your event.